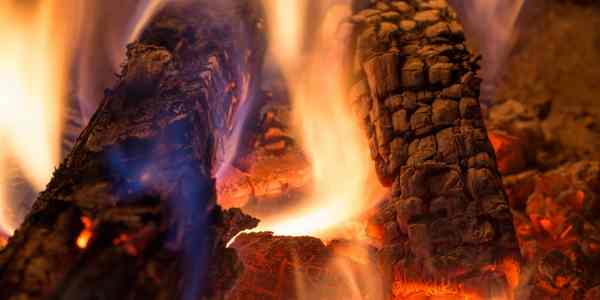 Firewood
Seasoned Firewood for Sale.
Sold by the Cord or Truck Load. We deliver or we can arrange pick-up w/ assisted loading. Available year round for stockpiling purposes
Why Choose Us
Why choose Solar Landscaping Tree Service? There are 3 main reasons: Honesty, Integrity and Individual Attention.
Honesty

We are always upfront about our pricing and never try to upsell you on any service. We never take payment upfront for any type of service work. We believe it's best to take payment once work is completed and all parties are satisfied. It's our guarantee to our customers

Integrity

We believe that with our experience we can help guide you through services that are necessary rather than selling you on extras that are unnecessary, and at times, costly.

Individual Attention

While we like to keep things simple and only provide the necessary work, not all jobs are created equal! This is why we treat each customer and their needs with varying levels of attention due to the types of jobs that we encounter. You can count on Solar for a custom solution from planting, trimming, disease control, to removal and everything in between.
Certificates, Featured in & Awards
Solar Landscaping & Tree Service has served all of Northern Virginia over the past two decades.
Frequently Asked Questions
Solar Landscaping & Tree Service has served all of Northern Virginia over the past two decades.
What will my job cost?
The size and complexity of your project will determine the cost. Monster Tree Service is unique because each of our independently owned locations' highly-trained crews have all the tools and equipment they need to complete almost any size job in the most efficient way. From removing large, hard-to-reach branches, to grinding enormous stumps in your yard, we provide the best work at the best price, guaranteed.
What makes trees dangerous?
Trees that have structure defects, that are unstable, or that have dangling or damaged branches are among the most dangerous trees. A large tree is not dangerous in and of itself-unless it poses a potential hazard due to damage, disease, injury, or instability. Trees may exhibit structural problems at the base or in the upper canopy, though, so a full inspection is necessary to truly gauge the potential risks your home or yard are exposed to. The arborists at each independently owned Monster Tree location are experts in identifying trees that pose a danger.
How can I reduce costs for my project?
There are several ways to reduce costs for a project. First, the scope of the work can be reduced to fit your budget. Second, the project can be broken into phases for better affordability. Thirdly, the project can be performed in the winter, when trees are dormant.
Do I need to be home when you perform the work?
You do not need to be present when Monster Tree performs the work. Each independently owned location takes care to protect your property, leaving it better than it found it with cleanup and debris removal.
Do Monster Tree crews work safely?
The crew of each independently owned Monster Tree Service location consists of tree service professionals with years of experience in the tree care industry. Supervised by a professional arborist, each location's employees are trained in safely operating and handling all equipment, and are skilled in using best practices to safely remove even the largest MONSTER-sized trees on your property-thus, our name!
Monster Tree utilizes weight-distributing ground mats to protect lawns, and of course, each locations uses its experience and an abundance of caution when removing limbs, trees, stumps, and debris. That's why you can trust Monster Tree to be as cautious and safe as possible.
Can I have cut wood or wood chips?
Yes! When removing trees or branches, we will be happy to cut easy-to-handle sized logs for you, as well as give you wood chips for your garden, if you'd like. Be sure to let us know before we get started!
Is my tree dying?
The professional arborists at each independently owned Monster Tree location can determine the health of the trees on your property. It takes a professional to inspect the tree to be sure. Trees that appear to be dying may actually only need some TLC; trees that appear to be healthy may actually be in danger of coming down. Our arborists know what to look for.
Do you accept credit cards?
Yes. Each Monster Tree Service location accepts most major credit cards.
How soon will my project be scheduled?
If your project is an emergency, such as a fallen tree or tilting tree, Monster Tree will do our best to address your needs as soon as possible. Scheduling care typically varies depending on the season. Typically projects are scheduled within 5 days to several weeks, depending on the size and scope of the job.
Is Monster Tree fully licensed and insured?
Yes. Each independently owned Monster Tree Service location meets or exceeds the legal requirements for licensing and insurance as required by each state in which it operates. Rest assured, each location carries liability coverage to protect your property from harm and workers' compensation insurance for its employees.
What should I do if I have a question or a problem?
Feel free to contact your Monster Tree Service arborist directly, or to contact our office. Our professional arborists are always available to handle any questions or concerns you may have.