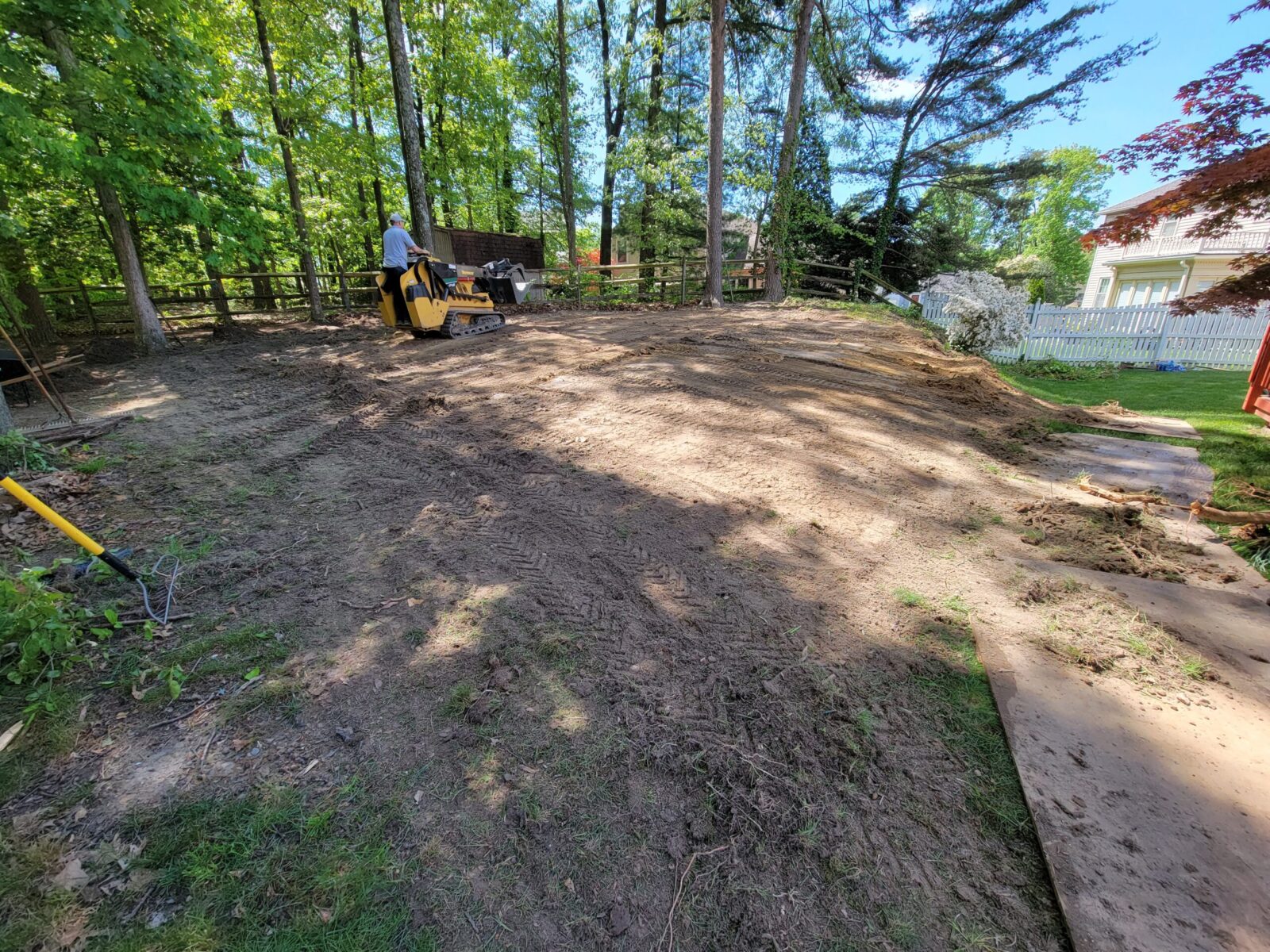 Tree Trim/Removal McLean VA
For tree removal service- which includes tree stump removal, in and around McLean, VA, call on the team at SOLAR, or Solar Landscaping & Tree Service. For that matter, whatever tree service in McLean, VA services you need, call on us. With over 20 years in the tree removal business, we know a thing or two about getting the job done safely, swiftly, and without damage to your property.
For McLean tree service, give us a shout. We offer a wide range of services- from removing trees and stumps to routine lawn care, to keep your property, landscape, and curb appeal pristine. Anyone from the area of McLean knows that the region is prone to storms and strong winds. This past year was rough and storms were rough- taking down cables and trees widely.
Clean up the mess and the aftermath with tree trim and removal service in McLean. We can provide you with a free estimate and no-obligation consultation so that you can make an informed choice regarding the maintenance and upkeep of your property.
Check out our online feedback and customer reviews to learn more and to discover why we are the go-to resource for tree service and tree removal in McLean, VA.
Tree Removal McLean VA
When you need a tree removal service, look no further than SOLAR. With a wide service region across Virginia, Solar Landscaping & Tree Service is ready to serve you and remove your tree. Never hire or enlist a non-professional for tree removal service! This is a dangerous practice that can put your property and well-being at risk, not to mention the property and safety of your neighbors, as well.
Some of the common risks associated with tree removal are:
Electricity. The first risk cannot be overstated: power lines and the potential for electrocution. Working near lines is always hazardous; hire a professional and stay safe.
Equipment. Another problem with hiring someone other than a pro is the lack of proper equipment. Generally, laymen do not have the OSHA required tree removal gear that helps keep the worker safe and the property undamaged. There are many costly tools involved in the process that we have at SOLAR.
Deterioration. How deteriorated is the tree that you plan to remove? This could compromise safety and stability when removing it. Sometimes, trees die from the inside out, so it could be internally decayed and not stable to handle.
Inexperience. There are many things that can go awry if you lack experience in removing trees. A lapse in judgement can be disastrous and cause devastating damages. It is simply not worth the risk- and you may regret it later-on.
Save yourself a lot of headache and potentially a lot of money, too: hire a professional for tree removal service and get it done safely, without problems or worry.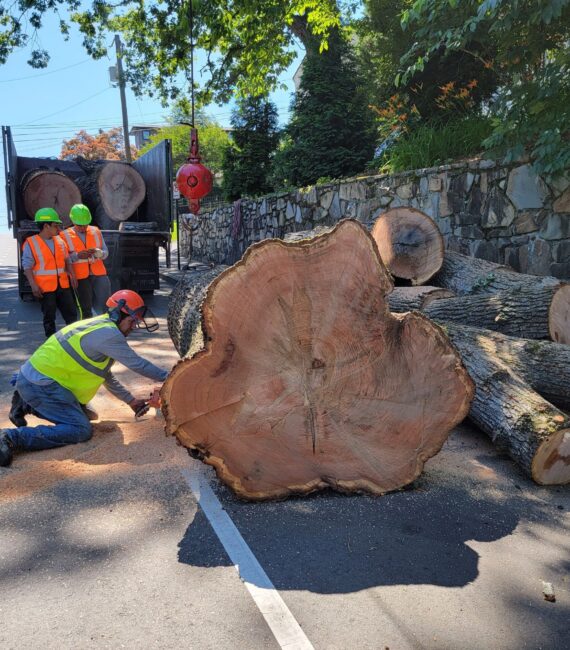 Benefits of Tree Service in McLean
So, why trim and prune trees? If your tree is damaged or diseased, or if your tree is encroaching where it should not, such as near power lines, it is necessary to have it pruned. In some cases, trees cannot be saved- and the sensible solution is to remove it- stump and all.
Furthermore, you do not want wind or weather to blow the damaged tree down on your business, a neighbor's home, or even on top of a loved one- this is a significant hazard that professional tree removal resolves.
Here are some other perks of pruning your property trees:
Regular pruning and removing damaged or dead limbs makes the entire tree healthier!
Trimming enhances the aesthetics of the tree, which in turn improves the overall looks of your landscape.
Trimming trees and foliage helps improve exposure to the sun, so that underlying and underneath limbs also get light. This creates better air flow, fullness, and hardiness, too.
If you cultivate fruit trees, trimming the branches periodically contributes to a better harvest and bigger crop.
Plus, getting rid of dead trees or overgrown foliage enhances and improves the view from your property. It is a win-win situation!
Why Choose Us
Why choose Solar Landscaping Tree Service? There are 3 main reasons: Honesty, Integrity and Individual Attention.
Honesty

We are always upfront about our pricing and never try to upsell you on any service. We never take payment upfront for any type of service work. We believe it's best to take payment once work is completed and all parties are satisfied. It's our guarantee to our customers

Integrity

We believe that with our experience we can help guide you through services that are necessary rather than selling you on extras that are unnecessary, and at times, costly.

Individual Attention

While we like to keep things simple and only provide the necessary work, not all jobs are created equal! This is why we treat each customer and their needs with varying levels of attention due to the types of jobs that we encounter. You can count on Solar for a custom solution from planting, trimming, disease control, to removal and everything in between.
Tree Services in McLean VA Include
Tree Trimming
Tree Pruning
Limb Removal
Tree Removal
Stump Grinding
Plant Health Care
Insect and Disease Control
Root Care
Tree Preservation
Certificates, Featured in & Awards
Solar Landscaping & Tree Service has served all of Northern Virginia over the past two decades.
Frequently Asked Questions FAQs
When is the best time to prune trees?
The perfect time to prune largely depends on the type of tree and hardiness-grow zone that you are in, but typically February through March is the best time for pruning and trimming deciduous trees.
Since the foliage is thinner during this time of year, it also provides an opportunity to detect damage or problems that could contribute to tree removal.
How much does it cost to remove a tree in McLean VA?
There are many variables involved in the price to remove a tree in the area, so the best approach is to contact us for a free price quote. Many home improvement experts estimate the cost to run between $300 to $2,000 on average.
Do I need a permit to remove a tree in McLean?
In some cases, yes, you do need a permit to remove a tree in McLean. This reiterates the merits of hiring a professional tree removal service to take care of this for you.
Why is SOLAR the Best Tree Company in McLean, VA?
The answer to that question is simple: we have years of experience and have built a reputation on putting the customer first. We treat every client with honesty, integrity, and respect- and we will work hard to earn your loyal business! We want you to be satisfied and to share your experience with others; check out our online reviews to hear what some of our customers have to say about Solar Landscaping & Tree Service- and then contact us for a free estimate and quote today!
Need a tree removed in McLean, VA? Call or visit us at SOLAR today!
SOLAR is the one to call if you need a tree removed in the region. Do not assume it is too expensive to have the tree removed professionally- you may find that it is the more cost-effective option in the long run. Stay safe and rely on the 20+ years of experience standing behind Solar Landscape service. You can trust us with all your tree service and landscaping needs!
Solar Landscaping & Tree Service – McLean, VA