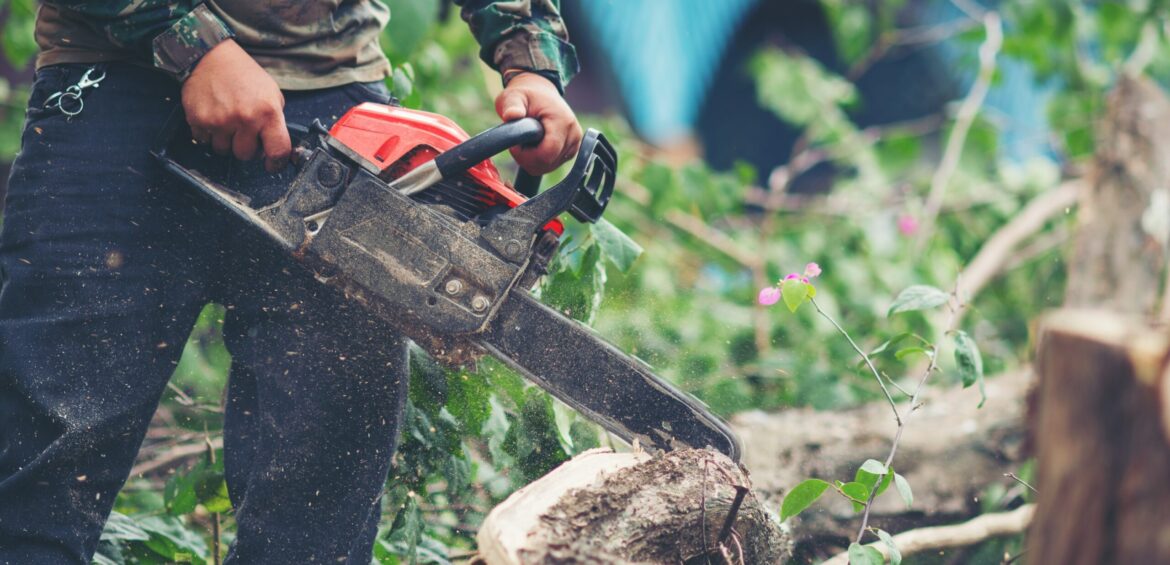 How to Prepare for Your Tree Removal Service
You made the call to Solar Landscaping and Tree Service to finally get that tree removed, and you know prompt and professional attention is just what you will get. Many homeowners and business owners are hesitant to remove trees for aesthetic or conservation purposes. There are practical reasons to get rid of that tree, and preparations to take to make sure that tree removal is seamless and stress-free.
Why do I need Solar Landscaping and Tree Service to remove my tree?
The tree is overhanging the structure of your home or business. Overgrown trees can be a hazard to your property. You might have a few branches overhanging your roof. It only takes one thunderstorm to cause those branches to fall on your roof leading to leaks and structural damage. Overhanging branches can cause damage to your roof over time as those branches scrape against roof shingles and shade does not allow for proper drying. Don't assume that insurance will take care of any damage. You are responsible for tree maintenance.
The tree is in or dangerously close to power lines. Live wires can cause fires and electrical shocks. Even if your tree is several feet away from power lines, that electric current can arc to the closes branch. Property owners often choose to trim trees back from the powerlines, but this requires monitoring and repeated trimming. Trimming trees close to power lines presents its own dangers. It is best to remove the tree completely to avoid any future hazards. Note: Contact your local utility company if power lines are within 10 feet of tree branches. Many times, the branches can be trimmed back at no cost to you and it will be much safer for Solar Landscaping to attend to the tree.
The tree is encroaching on your property or blocking your view or the sun. Trees are often planted too close to a building, and branches and roots can upset the foundation Before roots make their way through your driveway or sewer pipes, take it down to prevent damage. You may find that a tree provides too much shade or nowcompletely obscures the beautiful view that made you fall in love with the property. Reclaim your view. Bask in the sun. Just take down that tree.
The tree is dead or dying. When spring rolls around and the tree isn't growing leaves, it is probably dead. Even if some branches have grown leaves and others are bare, it can be a sign of serious disease. It is often impossible to save the tree, so remove it before branches fall and injure someone. It might also help prevent tree disease from spreading.
Whether your tree is too big, too invasive, or too sick, Solar Landscaping and Tree Service is a great choice for expert tree removal. Before those trucks come around the corner, you can take some steps to prepare your property and surrounding areas to make removal a success.
Make room. There is a lot of equipment involved in removing trees. Be sure there is enough space for those vehicles to maneuver in place. This may mean moving your automobiles out of the driveway and putting away your outdoor furniture. The closer our tree technicians can get toyour property, the better.
Clear out anything breakable. Other than furniture, consider moving your plant pots, barbecue, etc. out of the way. This also makes the cleanup of the property easier. Your furry friends need to be contained. As much as your dog might like to watch the tree come down, keep pets inside the house while work is being completed
Be clear on what work is being completed. We do amazing work, and we want to be sure what we are doing is exactly what you expect. For example, if you want your stump removed, this should be decided in advance rather than on the day of tree removal. Prices for work vary, so we take the time to discuss all options with you before scheduling tree service.
You might wonder what the cost is for a tree removal service in your location. Tree removal cost depends on factors such as the size of the tree and how difficult it is to remove. It may be only a couple of hundred dollars to remove a small tree or one thousand dollars or more for large trees that require more detailed planning and execution. Stump grinding or removal is an additional cost. At Solar Landscaping and Tree Service, we will give you upfront competitive pricing so there will be no surprises later.
There are two general methods for tree removal. If there is enough space available, the tree might come down in one piece. The trunk is cut, the tree falls to the ground, and it is then cut into smaller pieces and removed. If the tree is close to structures or power lines, this method is not an option. For safety, the tree is scaled and branches are cut individually from the top down to the bottom. The trunk of the tree is then cut into smaller pieces and carefully lowered. Branches may be secured with ropes for more retrieval control.
Most home and business owners seeking tree removal service in Fairfax and surrounding areas typically leave a low stump in place. Stump grinding and removal are also optional services depending on the budget and look desired. You can have the branches cut into firewood, or we can completely remove all of the tree and its remnants.
If you've been looking for a quality tree service company, Solar Landscaping and Tree Service is your best choice for tree pruning and trimming, tree removal, and complete landscaping Iintegrity, quality, and exceptional service. That is what Solar is all about. Call us today at 703-530-8660, or click here to request an estimate.
Recent Posts
Tree Services