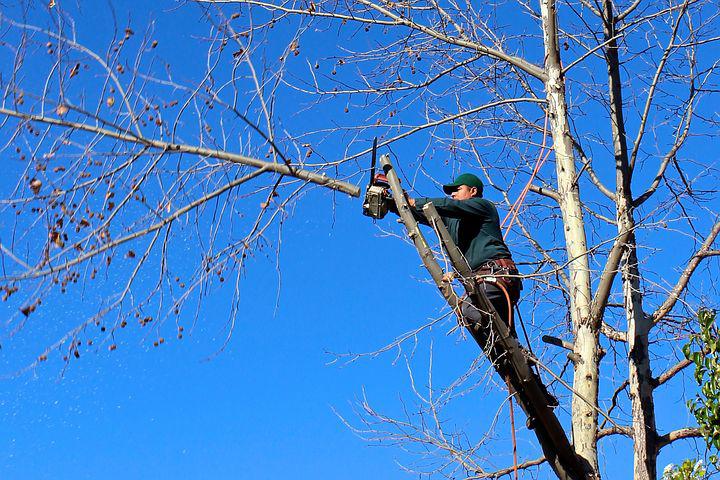 Sum' Sum' Summer Time is Time to Prune Your Trees
Summer is the best time. The best time to vacation. The best time to swim. The best time to prune your trees. Yes, between the beach and barbecues, use those summer months to take care of those overgrown trees. Just like you get your hair cut, pruning your trees keeps them healthy and keeps your property safe. Here are some benefits to pruning your trees during the summer months and which types of trees can benefit from summer pruning.
First, attend to the tree's crown. Opening the crown by removing some lateral branches will increase the sunlight and airflow that reaches the interior leaves and branches. This can help reduce fungal diseases and keep your tree healthy. When your tree is fully in bloom, you can appreciate its overall size and shape. This makes it easier to identify which branches to refine or remove. This isn't a time to do major structural changes to your tree, but it is the time to get the view you want from it.
Beyond the aesthetics, pruning your tree during the summer can help with safety. Remove branches that have not grown leaves from damage or disease and branches that have also grown too large or unbalanced. Your Fairfax, Virginia tree expert, Solar Landscaping & Tree Service, will offer a comprehensive plan to remove problem branches that block your sidewalk, patio, or driveway and keep your trees away from the neighbors and utility lines.
Pruning trees in summer will help with pest control. Pests can hinder the growth of trees or damage them beyond repair. Conscientious pruning of dead limbs can rid your trees of harmful pests. For effective pest control, do not compost the branches you remove, and be mindful of pests when trimming a fruit tree.
There are more advantages to hiring Solar Landscaping & Tree Service as your Fairfax County tree service and removal solution. Pruning can prevent damage resulting from intense summer storms. Trimming trees in summer will reduce the amount of pruning you'd want to do later in the year. Clearing out younger branches encourages the growth of heartier limbs and keeps growth in check.
It is especially beneficial for some tree varieties to be trimmed during the summer months. This includes trees that naturally produce sap including birch, maple, and walnut. Less sap is distributed to the branches during the summer months, so seepage is kept to a minimum. When trimming fruit trees during the summer slows down leafy growth and encourages the growth of fruit. Increasing sunlight stimulates bud growth for next year's flowering. Trimming fruit trees during summer requires a lighter touch, so heavy tree work should be saved for when they are dormant.
Call Solar Landscaping & Tree Service before heading to that pool party. We will perform a thorough inspection of your trees and provide you with expert guidance for keeping your residence and commercial landscape healthy and beautiful. When you need the very best Fairfax tree service, you only need to contact Solar Landscaping & Tree Service at 703-530-8660.
Recent Posts
Tree Services